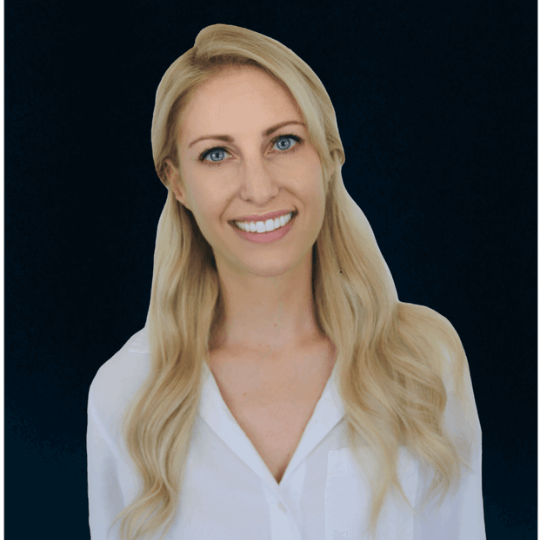 Medically Reviewed by: Jess Beck, LCSW
CLINICAL DIRECTOR
Jess comes to Launch Centers with over a decade of experience in mental health and addiction treatment with both adolescents and adults. As the former Acting Director of the Addictive Behaviors Clinic at the West Los Angeles Veterans Affairs Medical Center, she developed expertise in the field of evidenced-based addiction treatment.
By the time teenagers begin transitioning into young adulthood, they are typically ready to venture out into the world on their own. This is a new stage of excitement and experimentation for most young adults who are willing to leave their parents' home and make their own path in life. Of course, this is also a very scary, uncertain time for young adults. How will they afford rent? Will they get a job? Can they keep up their grades if they go to college? All of these worries are normal and even expected at this time. But usually, young adults "launch" out of their parents' or caregivers' homes and make it happen.
Sometimes, however, young adults don't "launch" at all. They may go off to college and even graduate, but go right back home afterwards. This is known as failure to launch, and it impacts millions of young adults each and every year.
What is Failure to Launch Syndrome?
Failure to launch syndrome is not technically a syndrome, but instead it is a term used to describe young adults who do not venture out on their own when they reach adulthood. Individuals who have failure to launch syndrome struggle to leave their parents' or caregivers' home in order to begin their own lives. Sometimes, failure to launch syndrome is triggered by an experience or experiences. In other cases, there is no real reason behind why a young adult struggles to launch from the nest.
What Causes Failure to Launch?
Parents looking for failure to launch syndrome help may wonder how the syndrome happened. It may occur because an adult child has experienced something that emotionally or physically impacted them. It may be a physical or sexual assault or other types of trauma. Some children have trouble adjusting to being away at college, often finding the experience not living up to their expectations, and retreating to the familiarity of home.
Pre-pandemic, almost half of adults from age 18-29 lived with a parent. COVID-19 drove many families to live together in order to protect their health and address economic hardships. For some of these adult children, moving out may seem more intimidating than ever.
Helicopter parenting can bring on failure to launch by teaching a child that someone else will always take the lead in running their lives. Parents who overly involve themselves in their children's lives when they are young may end up taking away the child's ability to learn to become independent. The parent may believe they are making life easier for their kids, but actually are providing a roadblock that stops a child from learning confidence and valuable life experience they will need once they turn 18.
For many people, no real cause of failure to launch can be found. They lack the desire to move into their own place and be financially responsible for themselves. The longer this lifestyle of dependence on others goes on, the harder it is for them to shift their focus and take on the challenge of fully growing up.
Who's Most Likely To Experience Failure To Launch
Research has shown men are more likely than women to experience failure to launch syndrome. There isn't a clear consensus on why, but some theories suggest that cultural and societal factors may play a role. For example, traditional gender roles often place pressure on men to be providers and breadwinners, which can create anxiety and a fear of failure when they struggle to achieve financial independence.
Additionally, men may face challenges in developing emotional maturity and social skills if they were not encouraged to express their emotions or develop close relationships growing up. These factors, among others, can contribute to a sense of purposelessness and lack of direction that may lead to failure to launch syndrome.
Risk Factors of Failure To Launch Syndrome
There is no one reason why some young adults experience failure to launch syndrome, rather there are several risk factors that can contribute to the development of this issue. Consider the following:
Helicopter parenting — A helicopter parent is a parent who is constantly hovering over their child and watching all of their moves. They regularly insert themselves into their child's business and even do things for them that they are more than capable of doing themselves. When parents helicopter parent regularly, it can create a lack of confidence and self-worth in a child. Therefore, the idea of venturing out on their own then becomes terrifying, as they do not feel they have the skills to be successful without their parents.
Substance abuse — If the parents or others in the household are abusing drugs and alcohol, the red flags a young adult would be showing regarding failure to launch could go unnoticed. There is no intervention to help mitigate this growing problem. Conversely, when the young adult is the one with the addiction, they might already be having problems supporting themselves, making them less likely to want to leave their parents' home.
Mental illness — Mental illnesses like depression, anxiety, ADHD, and personality disorders can make a young adult fearful of the real world and overwhelmed by the thought of having to live in it on their own. This is even more pronounced in those who have not obtained treatment for their mental illness, as the only comfort they know comes from their parents.
Neurodivergence – The transition to adulthood can be daunting for most adolescents, and it can be even more overwhelming for young adults on the autism spectrum. These individuals can be emotionally immature for their age, and as a result, they may lack the motivation to move out, attend school, or work. When faced with overwhelming emotions, they may seek refuge in familiar behaviors and environments, such as staying at home and returning to their inner child. This behavior is a way for them to maintain control over the frightening transition to adult responsibilities. Many parents of children on the autism spectrum are familiar with the connection between their child's condition and their difficulty in leaving home. While some parents act as their child's coach to facilitate the transition to adulthood, others may require external guidance to help their child navigate this challenging phase.
As mentioned before, not all failure to launch cases can be pinpointed back to a specific cause. However, being aware of what can trigger failure to launch syndrome can help stop its development or prevent it entirely.
Symptoms Of Failure to Launch Syndrome
It is a common misconception that young adults who are dealing with failure to launch syndrome are simply just lazy. Most young adults have reasons as to why they are struggling to transition into adulthood. Unfortunately, these reasons need to be identified and addressed in order for young adults to make real progress in their lives.
Young adults experiencing failure to launch can exhibit several symptoms, ranging in intensity based on the severity of the situation. Some of the most common failure to launch symptoms can include, but are not limited to, the following:
Little or no ambition
No idea the direction of their lives
Poor work ethic
Low motivation
Narcissism
Inability to take responsibility
High expectations of others but not living up to high expectations of themselves with others
Problems with persistence
Procrastination about the next steps of life
Trouble managing stress
Not all young adults experiencing failure to launch are going to show the same symptoms as the next, but these are by far the most common symptoms that most people can exhibit at this time.
How To Overcome Failure To Launch Syndrome
The absolute best option for a young adult dealing with failure to launch syndrome (and their family) is therapy. Depending on the severity of the problem, some therapy may be best conducted within a treatment center.
Family members can also partake in therapy both with the young adult and on their own. Family members should also adopt good self-care practices such as getting enough sleep, eating well, setting boundaries, utilizing healthy coping skills, and so on.
If you suspect that the young adult in your life is suffering from failure to launch syndrome, know that you can help them through this. By reaching out for help, you can help your young adult finally make the transition they need to live happy, healthy lives.
Does Your Young Adult Need Help?
We understand how difficult it can be to raise a child and guide them in the right direction so that they can be successful, highly-functional adults. We know that you and your family have gone through several challenges as a result of your young adult's failure to launch and we can empathize with those experiences. We can also help.
If your young adult is at a point in their life where they need to move into their adulthood and out of your home, call us right now. We can answer all of your questions and help develop a treatment plan that meets the unique needs of your young adult.
So, do not wait any longer. Call us right now and get your family started on a path to success. Your family and the young adult in your life are worth every step.